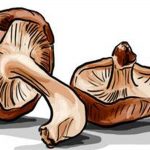 MUSHROOM LOG WORKSHOP
April 22 – THREE SESSIONS
10am-11:30am AND 12:30-2:00 AND 3pm-4:30pm
THIS IS A TICKET ONLY EVENT – $40 per person
SPACE IS LIMITED!
Join us and create your own Shiitake Mushroom Log! Tim Owen from Growen Food is a certified mushroom grower (and forager!) who is passionate about growing food. He will share his expertise and lead participants to inoculate their own log with shiitake mushrooms. With proper care, the mushroom logs will have their first harvest in the fall and other harvests as well! Participants will learn the process of inoculation and care for their log – also, Tim will discuss local mushrooms growing in our area. This hands on workshop will take place rain or shine outdoors under the PAVILION at Creekside Gardens. The event fee includes all materials to create a log of your own! One ticket is required for each participant. Purchase your ticket for the session you would like to attend – there are two time slots. Be sure to dress for the weather and bring work gloves if you like. Tim will also bring along fresh grown mushrooms and other goodies available for purchase! It will be a fun SHROOMY time! 🍄
Get tickets at the link below!
https://www.eventbrite.com/e/mushroom-log-workshop-tickets-592576541387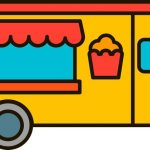 FOOD TRUCK FRIDAYS!
 June 9 – July 7 – August 11 – September 8
5pm-9pm
Join us for an evening in the gardens! Bring a blanket or lawn chair and settle in for good food, community spirit and LIVE music! Multiple food trucks will be here to choose from – YUM!