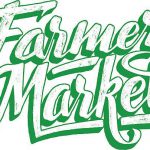 Tunkhannock Farmers Market
Saturdays All Summer
10am-2pmJoin us every Saturday throughout the summer and shop and support local farmers! Fresh produce and other goodies!Plan to relax at a picnic table or bring a blanket for the grassy areas. Enjoy FUN times and a community melting pot!!We are honored to host our local farmers! 💚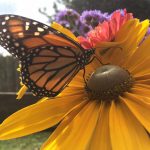 Butterfly Release   
Friday August 14  at  11AM
$7 per person (ages 5 and up – no ticket necessary for ages 4 and under)
Click Link for tickets!
https://www.eventbrite.com/e/butterfly-release-tickets-115915196473
***THIS IS A TICKET ONLY EVENT – NO WALK INS***
Join us for a brief talk and a release of four dozen butterflies! We look forward to boosting the local population of butterflies on this fun day! We will be setting more release dates throughout the summer. Shop from our selection of perennials to help you create your own habitat! All stages of the butterfly life cycle will be represented…live eggs, caterpillars and chrysalis! Walk through our gardens and displays for inspiration! Summer is for BUTTERFLIES!