terrarium workshop
February 15 + 16  AND 22 + 23
Create your own complete terrarium! This is an open workshop, so no reservation is necessary. Visit any time between 11am-4pm. Choose from our selection of tiny succulents and foliage plants. Shop from our selection of glass vessels when you arrive. Also our natural pods and crystals along with miniature mushrooms will help personalize your creation.
Workshop Fee is $9 per creation.
(Fee includes ONLY starter materials: soil, moss, carbon and basic gravel. Glass, plants and other fun add ons are sold separately)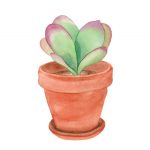 succulent workshop
Join us to plant and celebrate all things SUCCULENTS! Learn propagation methods in addition to proper care techniques. Pot up succulents here or simply shop from our collection. Choose from our pottery selection or bring your favorite container to create a succulent garden of your own.
No cost to chat and learn some tips…
Planting cost varies depending on your creation choices.
Kids can come and create a complete terrarium! All materials are included: plastic jar, plant, soil layers, moss and fun decorations. Our team will guide participants through each step and also talk about caring for their creation.
This is an open workshop, so no reservation is required…join us any time between 12pm-4pm.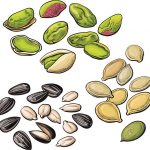 Join us as we partner with our local Penn State Master Gardeners of Wyoming County for this fun event!
$5 donation to participate (fee is per garden – one household is $5)
All proceeds go to the Penn State Master Gardeners of Wyoming County to support their upcoming projects.
-Bring any seeds you have harvested from your garden to share (unused packets of seeds are also welcome – even from previous years!)
-Choose from a large selection of veggie, herb and flower seeds to start on your own – collect as many as you are willing to start!
Refreshments and snacks will be provided.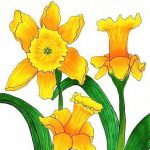 Living Easter Basket Workshop
March 28 + 29 AND April 4 + 5
11am-4pm
Open Workshop! No sign up necessary.
Join us anytime between 11am and 4pm to plant a Living Easter Basket! Bring your own basket or container or find one here. Choose from our selection of pansies, herbs, flowers and foliage plants! Adorn your creation with ribbon and other add ons. SO pretty!Workshop Fee is $8 per creation and includes potting soil, decorative moss, ribbon and our staff's guidance.
(Plants, basket and other decos are purchased separately)FUN for all ages!