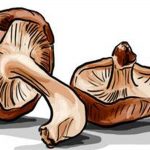 Mushroom Log Workshop

(THIS EVENT HAS BEEN CANCELLED)
March 22
12pm-2pm SOLD OUT
2:30pm-4pm SOLD OUT
THIS IS A PRE-SALE TICKET ONLY EVENT
Join us for a unique growing experience. Tim Owen is the owner of Growen Food in Ridgebury, PA. You may know him from the Tunkhannock Farmers Market here at Creekside! He will be here demonstrating how to inoculate logs for growing shiitake mushrooms…you can sign up to create your own log for a fall harvest! Tim will explain the process and also how to continue your log success. Each log will produce LOTS of fresh edible shiitake mushrooms. This event is pre-pay only! Cost is $22 per person. Participants will help inoculate multiple logs and will take home one log of their own! Fresh mushrooms from Growen Food will also be available for purchase.
$22 per person – tickets available online only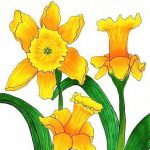 Living Easter Basket Workshop

 (THIS EVENT HAS BEEN CANCELLED)
March 28 + 29 AND April 4 + 5
11am-4pm
Open Workshop! No sign up necessary.
Join us anytime between 11am and 4pm to plant a Living Easter Basket! Bring your own basket or container or find one here. Choose from our selection of pansies, herbs, flowers and foliage plants! Adorn your creation with ribbon and other add ons. SO pretty! Workshop Fee is $8 per creation and includes potting soil, decorative moss, ribbon and our staff's guidance.
(Plants, basket and other decos are purchased separately) FUN for all ages!