THE CABIN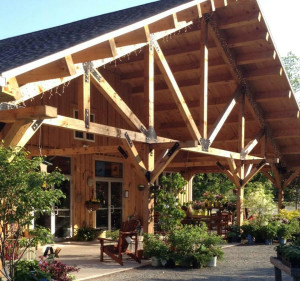 Beautiful displays are ever changing year round inside our shop. We strive to inspire creativity and provide a unique selection of earthy treasures. Our staff works diligently to seek out new offerings we find appealing for the home and garden. Happily, we feature many lines which are made in the USA, and also products made by small family owned businesses in Pennsylvania including Epic Pickles (York, PA) and Leopold's Chocolate (Montrose, PA).
THE CLUBHOUSE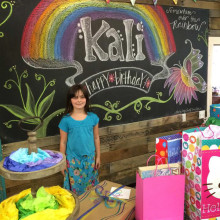 Our Clubhouse in the Cabin provides a rustic space for all kinds of creative activities. Our events throughout the year always feature kid and/or adult activities which also take place here. As a result, soil, glitter, glue, and other fun remnants are often spotted around the activity picnic tables…all signs of creative minds at work!
The Clubhouse may additionally be rented for private events such as birthdays and showers…a fun place to create, socialize, and celebrate! (click here to view our Rental Contract) Or contact us for info on scheduling a group visit!
Click here for group visit information!